By Nwakaego Alajemba
Nigeria's Minister of Communications and Digital Economy, Dr. Isa Ali Ibrahim Pantami, has highlighted the importance of global technology standards to drive digital economy and why Nigeria is rejigging its economy around new and emerging digital technologies.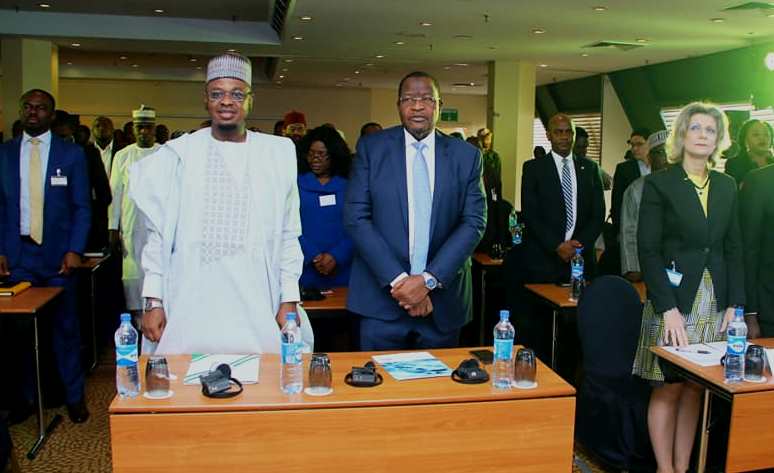 Pantami, who was speaking earlier today, Monday, in Abuja at the Seventh Study Group 13 (SG13) Regional Workshop for Africa, organised by International Telecommunications Union (ITU) on 'Standardisation of Future Networks Towards Building a Better Connected Africa,' expressed confidence at the efforts of the global telecoms regulator to bridge the standardisation gap.
His words: "It is obvious that the work of Africa Regional Groups in each of the Study Groups of ITU-T such as Study Group 13,is aimed at bridging the standardisation gap amongst African countries."
The Nigerian minister noted that digital economy hinged on standardization network technologies. He said "to have a successful digital economy, we require global standards to drive and support robust network of technologies, digital platforms and a comfortable level of digital literacy.
"Study Group 13 is well-positioned as a focus group to develop the requisite standards for digital and IP-based Next Generation Networks (NGNs) and platforms for the digital economy initiative of the Federal Government of Nigeria and similar initiatives in other African countries.
"It is important to emphasize that the evolution of Next Generation Networks has drastically reduced service provider's CAPEX and OPEX costs and this has in turn enabled rollout of a rich variety of services."
Pantami expressed his delight that the workshop was happening at a time when the Nigerian governmnet was "through the Federal Ministry of Communications and Digital Economy is making every effort to reposition its focus and strategies. The new focus is on how to use new and emerging digital technologies to transform the socio-economic life and activities of the country and for its citizens to embrace a digital economy culture that would impact positively on the lives of the people. It is important that Africa positions itself properly in order to key into the process of developing appropriate standards for future and Next Generation digital Networks that support a digital economy eco-system."
The ​ITU workshop is being hosted by the Ministry of Communications and Digital Economy and supported by the University of Nigeria. The workshop is taking place back to back with the ITU-T Study Group 13 Regional Group for Africa (SG3RG-AFR) meeting at the same venue.
The two-days workshop aims to deal with hot topics of Study Group 13, mainly IMT-2020, Network 2030, trusted infrastructure, Cloud Computing and Big Data, Machine Learning and Artificial Intelligence. Sessions are dedicated to discussing user experiences and successful stories from diverse African organizations with regard to topics of the workshop.
Participation in the workshop includes all ITU Member states, sector members, associates and academic institutions.