This week in Jos, Plateau State hosted the Commissioner for Information Technology for Kebbi State, Alhaji Abdullahi Magoro, on a working visit to study the Plateau Information and Communication Technology Development Agency (PICTDA) as a model organisation from which the north western state could leverage to create its own tech regulatory agency.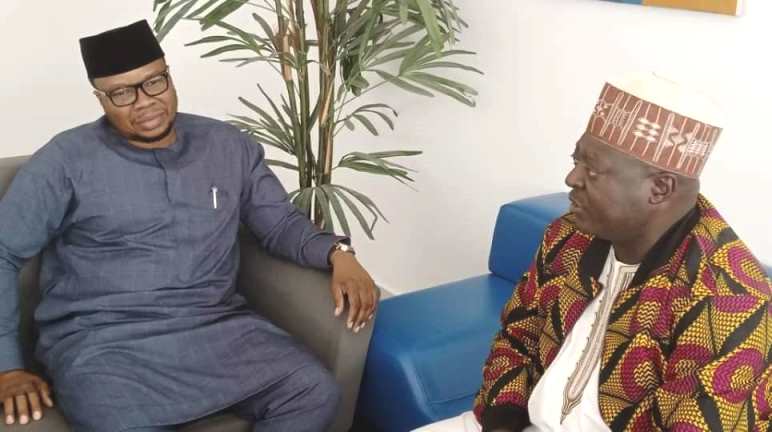 Magoro had extensive discussions with senior officials that include the Commissioner for Science and Technology, Plateau State, Hon Dung Musa Gyang; Commissioner for Information, Plateau State, Hon Dan Manjang; and Director General for PICTDA, David Daser.
The Ministry of Information Technology is one of the newest ministries in Kebbi State created in recognition of the enormous potential that technology holds for development in the largely agrarian state with heavy dependence on federal allocation. The new ministry is saddled with the responsibilities of setting direction for ICT deployment and utilisation as well as building of expansive ICT capacity targeting young citizens in the state.
The ministry is to help drive economic diversification, provide a workable structure that would allow creativity and innovations to thrive. Magoro said he was in Jos to explore all avenues including the setting up of an ICT regulatory agency that would make Kebbi State to achieve the mandate for which the ministry was set up. He said the state believes ICT could help in developing other sectors for which the state has potential including agriculture, solid minerals, and tourism.
Part of Kebbi's plan through the young ministry is to explore possibilities of deploying smart agriculture, encourage innovative ways of reworking government's operations through eGovernment and use ICT to address challenges as they exist in energy provisioning and fostering new skills that would make Kebbi youths to be more functional in the new, global economy.
He commended Governor Simon Lalong for seizing the initiative to statutorily establish and support an agency setting agenda for development in other spheres through ICT.
PICTDA's mandate is enshrined in the ICT Policy and Strategic Plan recently approved by Governor Lalong to strengthen his plan to have a knowledge-driven ecosystem that will promote entrepreneurship and socially inclusive growth.
The ICT Policy and Strategic Plan provides the policy framework to foster a state-wide rapid deployment of ICT infrastructure, induce more gender participation in tech development and operations across the state, particularly the female gender.
The policy will help drive the use ICT to create an attractive environment for the promotion of investment and sustenance of a vibrant local economy across all sectors including agriculture, mining, transportation, health, education, tourism and creative arts, and fintech among others.
All of these are the reasons why Kebbi hopes to learn from Plateau State, said Magoro who expressed the willingness of his state to collaborate with the north central state. The two states had extensive discussions on the Plateau State ICT Policy and Strategic Plans and how workable projects could be fashioned round policy thrusts.