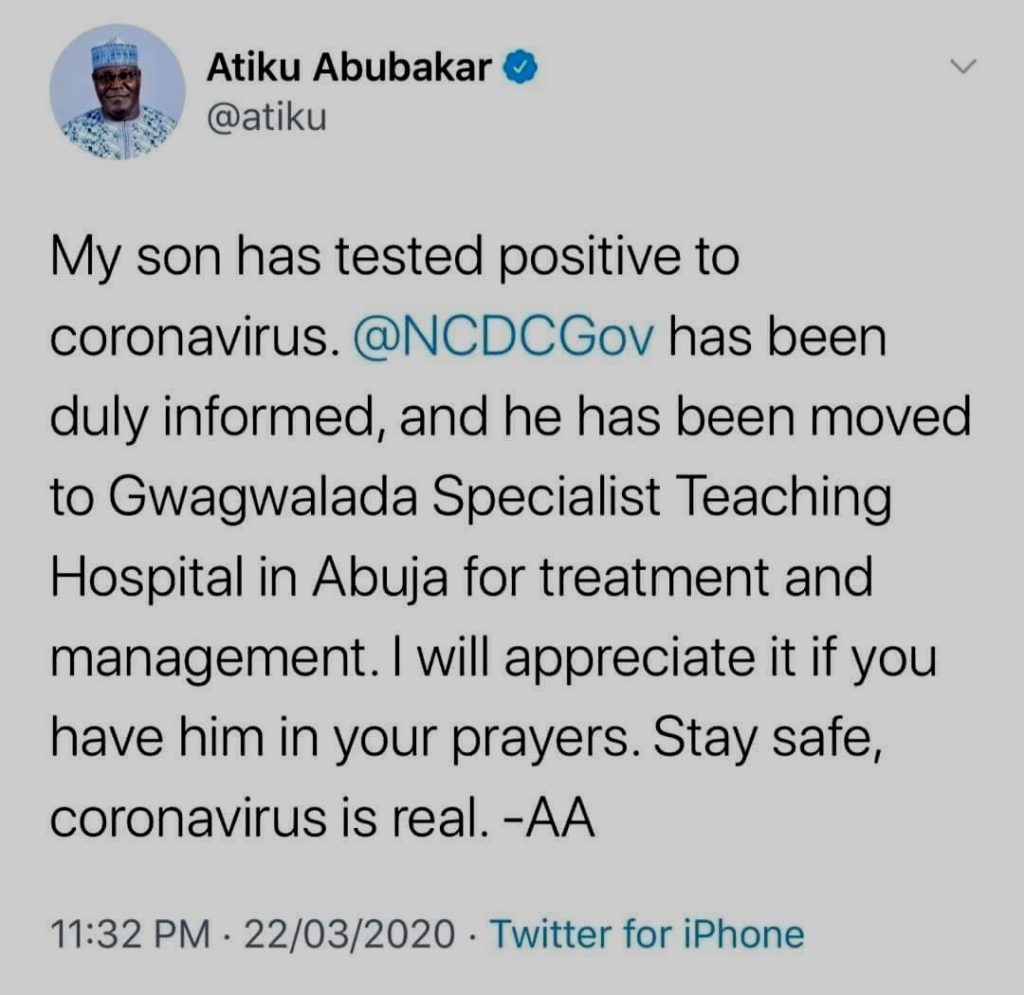 Former vice president and 2019 Presidential Candidate for PDP, Atiku Abubakar, tweeted Sunday night that one of his sons has tested positive for the novel coronavirus (COVID-19) – a shocking revelation as Nigeria's battles to tame rising cases of infection with a more frightening national spread. There are now over 30 confirmed cases. It was only two less than two weeks back.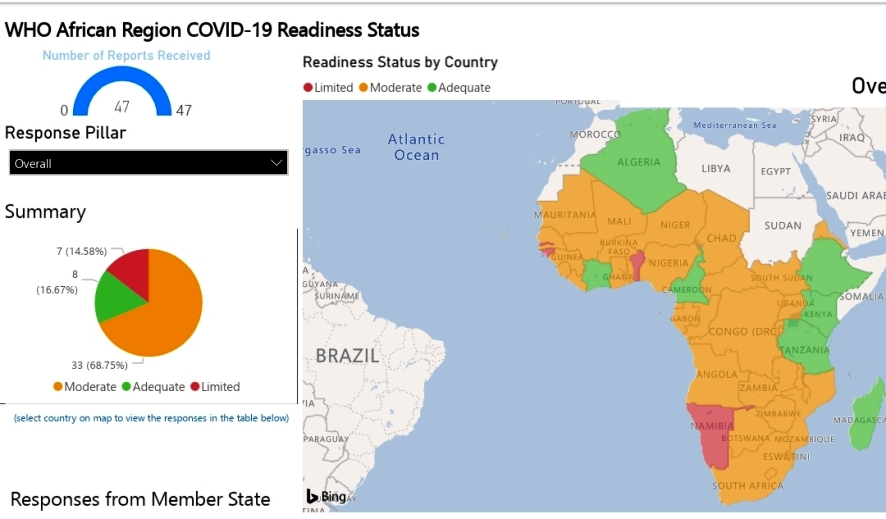 Meanwhile the World Health Organisation (WHO) in its newly published COVID-19 readiness dashboard for African region says most of Africa including Nigeria are only moderately prepared to tackle the coronavirus pandemic now a global scourge. Here is the link: https://bit.ly/2UqFeMc Worldwide as at today, there are now more than 339,182 cases; about 14,703 deaths; and over 99,014 cases of recovery.
In his verified Twitter account, Atiku asked Nigerians to pray for his son who is now in isolation and from counseled citizens to be more health cautious. "Stay safe, coronavirus is real," said the former vice president in his Twitter handled.
Nigeria approaches lockdown
In Lagos and a number of states, governments are already asking civil servants to stay at home. All tertiary institutions have been shut down by order of the federal government and international flights have been canceled from today as federal authorities closed down airports.
Lagos State has imposed social distancing and forbids any gathering above 20. Private businesses have reworked their operations with many asking staff to work from home.