Plateau State has concluded a 4-day interview for applicants of the #COVID19Plateau Developers Challenge via Zoom even as the state enters its second phase of complete lockdown beginning this morning to complete a 14-day statewide quarantine and fumigation exercise.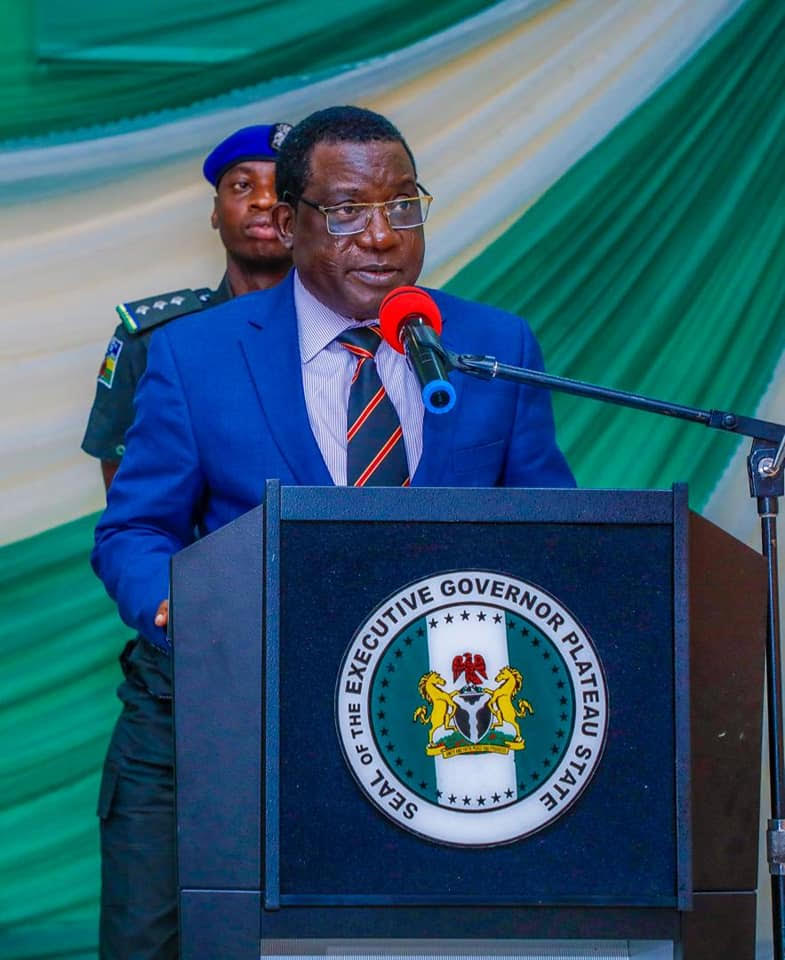 People are ordered to stay at home and no movement of persons or goods are expected on the roads.
There are yet no reported cases of COVID-19 in Plateau State even as the national and global figures continue to spike.
Nigeria's confirmed cases stand now at 627 as at the time of this report. Lagos now has 376 confirmed cases to remain the epicentre. National deaths figure is 21 while recovery is 170. Worldwide confirmed cases are now 2,403,963 with about 165,229 deaths and 624,698 recovery cases.
The World Health Organisation (WHO) has warned of worsening global condition with no cure in sight for the pandemic.
Plateau State initiated series of preparatory actions against COVID-19 weeks back beginning with restriction of movement, implementation of social distancing, limitation of social or business gathering to not more than 50 people, partial closure of markets, and set up of a COVID-19 Monitoring Taskforce with a Situation Room.
A test laboratory for COVID-19 is now fully operational in Vom, outskirts of Jos, capital city of the north central state.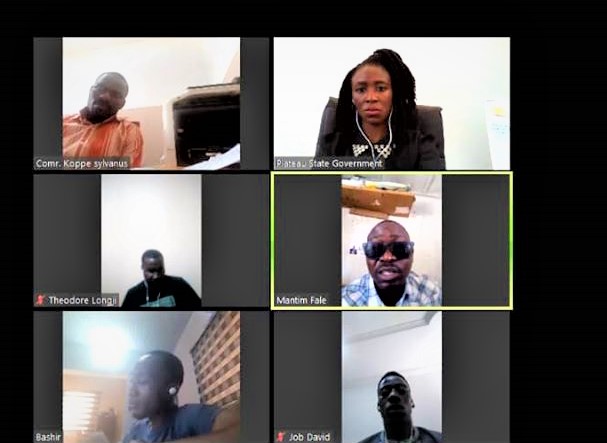 The 'Plateau COVID-19 Developers Challenge' is designed to inspire developers in the provision of solutions for saving lives, communities, and businesses. The #COVID19Plateau Developers Challenge is seeking to get Nigeria's tech community offer solutions round defeating COVID-19 on three focus areas that capture the global challenge of: Saving lives; Saving communities; and Saving businesses.
More than 50 solutions were assessed online in real-time pitches by a committee of experts located at different places across the country.
A total sum of N350, 000 make up the cash prizes as the start-support for the winners of the #COVID19Plateau Developers Challenge.
Already, the state is supporting indigenous solutions for the provision of ventilators and also encouraging software developers to provide innovative ways of monitoring, tracking and remotely provisioning medical assistance to likely infected citizens.
The #COVID19Plateau Developers Challenge is organized by Plateau State Information and Communication Technology Development Agency (PICTDA), The results and winners will be announced soon.
Global lockdown
Worldwide, lockdowns have slowed down economies and made millions of people jobless. But governments across the world continue to implement strict movements to slow down the virus and flatten the spread curve. India has been under lockdown for almost 40 days and most of Europe are still closed to business and social interactions.
Plateau State has implemented similar measures even as government works on exit plans to restore social and business lives in the face of the pandemic.
"As a government, we understand that staying at home to keep people safe is a difficult thing to do, especially when you are feeling fit and healthy," said Governor Simon Lalong in Jos.
"Everyone has an important role to play in how the coronavirus outbreak plays out. We all have the potential to make this pandemic so much worse.
One person can easily transmit it to other people without knowing it, and those people would then transmit it to even more people, creating a terrifying snowball effect.
"The good news is, just as you can easily transmit the virus to other people, you can easily avoid transmitting it — if you're willing to stay home," added Governor Lalong while educating on the reason for the lockdown and why it had become imperative for citizens to stay at home.
COVID 19 latest updates
Location
Confirmed
Recovered
Deaths
| | | | |
| --- | --- | --- | --- |
| Lagos | 376 | 97 | 13 |
| Federal Capital Territory | 88 | 23 | 2 |
| Kano | 36 | – | 1 |
| Osun | 20 | 18 | – |
| Oyo | 16 | 5 | – |
| Edo | 15 | 6 | 1 |
| Katsina | 12 | – | 1 |
| Ogun State | 12 | 5 | – |
| Akwa Ibom | 9 | 3 | 1 |
| Kwara | 9 | 2 | – |
| Bauchi | 7 | 1 | 0 |
| Kaduna | 6 | 4 | – |
| Delta | 4 | – | 1 |
| Ekiti | 3 | 2 | – |
| Ondo | 3 | – | – |
| Enugu | 2 | 2 | – |
| Niger | 2 | – | – |
| Rivers | 2 | 2 | – |
| Anambra | 1 | – | – |
| Benue | 1 | – | – |
| Borno | 1 | – | 1 |