Matters eRising with Olusegun Oruame
Nigeria is perhaps the only country in the world where two immigration officials process your international passport at the point of entry or exit. One official scrutinizes the passport, make a note somewhere, somehow, and return it to you. The second official views 'whatever something' on the system and then stamps the passport. Whoosh! There's a third official that initiates all the drama. He is not behind a desk. He is standing somewhere near the long immigration queue; he then beckons on you. You present your passport to begin the physical process of identification.
I have always wondered the degree of efficiency that process brings in an age where in other countries, you simply present your digital passport, just one immigration official will process it using those same digital tools that appear to merely serve aesthetic purposes at our immigration points.
It takes less than three minutes to be processed in the UAE compared to some 20 minutes or so (on your lucky day) at Lagos or Abuja airport. In Dubai, the immigration official simply asks you to stare at the camera; your biometrics are taken: in this case, your entire face and your irises. Done! No Issues! You are good to go. The process itself is less than a minute.
Nearby Ghana, the process is the same. Technology drives it. Just that the biometrics required are your fingerprints. Of course, there are cameras that watch over you and take in your details. All of these details sit somewhere in a central server. All are harmonized and accessible by authorized persons across various agencies and organisations.
"[An average Nigerian] has clusters of his personal data sitting across several servers with significant levels of despairing errors helping to create a data monster out of him in the national data clog."
But we have citizens' data all over the place. For nearly two decades, specifically since the advent of GSM operators, SIM registration has become a norm and with all the promises it holds for citizens data collection, it appears to be a sham to the man on the street.
Now, in the context of our common digital experiences in the last 18 years or so, what exactly does 'Digital Nigeria' mean?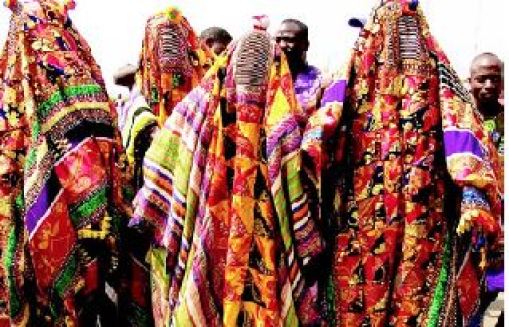 Why does technology become an 'egungun' affair in Nigeria? We spend these billions to drive efficiency and speed, yet we sit precariously on data clogs. An average Nigerian who lives in an urban centre, has a bank account, uses two or three mobile numbers, has a tax identification number (TIN), has an international passport and probably has a National Identification Number (NIN) is already a data fiend. And not by choice! He has clusters of his personal data sitting across several servers with significant levels of despairing errors helping to create a data monster out of him in the national data clog.
The implications are sordid. To echo the Director General and Chief Executive Officer of the National Identity Management Commission (NIMC), Aliyu Aziz Abubakar, Nigeria is one of the very few countries on earth with citizens identity problems.
We cannot accurately tell who or where our citizens are. Our scattered data lack data integrity and the unreliability of such data, lacking harmony across government agencies, point to why the rest of the organized world, particularly the US deemed it fit to issue us red card.
What is wrong with us? Are the processes for citizens personal data collection, storage, harmonization and even accessibility terribly cumbersome that it takes the "impossible forever' to implement?
Methinks the problem is lack of will.
Like everything else, we have politicized the required instruments and institutions to get our national citizens data agenda right. The central policy framework to set the agenda right from the onset was bastardised so much so that it took next to rocket science to even create NIMC.
That the work of the committee on data harmonization across government ministries, departments and agencies (MDAs) is taking decades to complete underscores the lack of executive willpower. Much more, it is revealing of how public officials who take decisions that affect our national lives cannot or have refused to connect the significance of data to national planning and development.
As COVID-19 bites and government struggled with giving palliatives to the most vulnerable among us, the greatest challenge was finding the most reliable data to work with to reach the target population for the palliatives.
The COVID-19 pandemic has made our collective shame to stare hard at us: without functional data, we are a tragic revelation of what it means to live in the 21st century with active features of the 12th century.
But the world is forcing us to do the needful. The world will not work with us until we have something close to accurate data to work with. The Bretton Wood institutions including the World Bank and IMF have gone further. Just so to help enable data synergy with the Nigerian state, World Bank will be funding the country's Digital Identification for Development Project to the tune of US$115 million.
What does the project mean? The Nigeria Digital Identification for Development Project has four components – all targeting to: (i) strengthen the existing legal and institutional framework; (ii) establish a robust and inclusive foundational ID system; (iii) enable access to services through IDs; and lastly, (iv) project management and stakeholder engagement.
What this means is that we are likely to have a Nigeria where a single ID is integrated with other means of citizens' identification. Your NIN, for example, is integrated with your TIN, BVN, driver's licence, your international passport and any other official ID recognized by the Nigerian state. The harmonization of citizens' personal data will effectively allow provision of services to specific persons; and make it possible to access credits with much of the trust gaps effectively addressed by the use of technology.
While the process is already on as you now require your NIN to have a new international passport or even open a bank account, it is hoped that the World Bank funded project will accelerate the harmonization process and put some vim in our national digital citizens' ID pursuit.
The Digital Identification for Development Project will allow for better national development planning; erase the age of figures manipulation; and ultimately, resources are allocated as efficiently as possible and those who must be corrupt must prove to be smarter than the system. Technology does not end corruption. It reduces it and requires more level of sophistication from the perpetrators. it is a cat and mouse affairs that allows the cat to prevail while the mouse eternally looks for other means to get the cat busy.
What is more significant is that we are beginning an era where over 200 million of our people will operate within national digital identity ecosystem; where a majority of Nigerians will have a national identification (ID) number issued by a robust and inclusive foundational ID system that facilitates their access to services. The key word is access to service including immigration services with speed and at ease.
It is truly possible to look forward to a 'Digital Nigeria.' It is also heart warming to note that the current Minister of Communications and Digital Economy appears keen to drive the theme of Digital Nigeria to result. Once the man on the street can access services based on his digital identification without stress, a new 21st century Nigeria would have truly been born,