In this 'eTerview', Chief Executive Officer and Founder of Rasonad, an indigenous software development company based in Port Harcourt, David Johnson, talks on how his company is focusing on digital solutions, why Nigerian indigenous software industry will continue to thrive and the future of the IT industry as Nigeria's next big export. He shares with Anthony Nwosu.
Tell us about your company
Rasonad is a full-stack, agile software development company. With our primary services being web & mobile app development, product design, and software development consulting, brand development & digital marketing. We focus on helping our clients to accelerate their business growth by leveraging the internet and next-level digital solutions. We know that the success of any business rests on its ability to keep attracting new customers and retaining them, that's why all of our work is centered around building custom digital solutions that make this the constant reality of our partners.
As a software firm, can you confidently say that your software is wholly indigenous?
Yes, our software solutions are wholly indigenous. We build for all kinds of businesses and save local businesses the hassle of relying on foreign software solutions. However, you can rest assured that we build to a standard that is globally competitive. We strongly believe in bespoke solutions, we don't just dump software on our clients, ours is to engage our clients, know what they want and how they want them, and then we translate this to software. We initiate and develop our software solutions here in our office, from our web solutions to mobile app. We have built capacity in this area, we have the competent skills that will undertake any projects and above all, we have a support system that caters for our clients.
What are the unique attributes of your Enterprise software?
We currently don't have Software as a Service (SaaS) yet, but we are working on a disruptive solution for business processes automation and edtech. We're working hard to release the first version of this solution in 2021. We believe that once this comes out, the software is designed to change the narratives on how businesses operate in thecountry.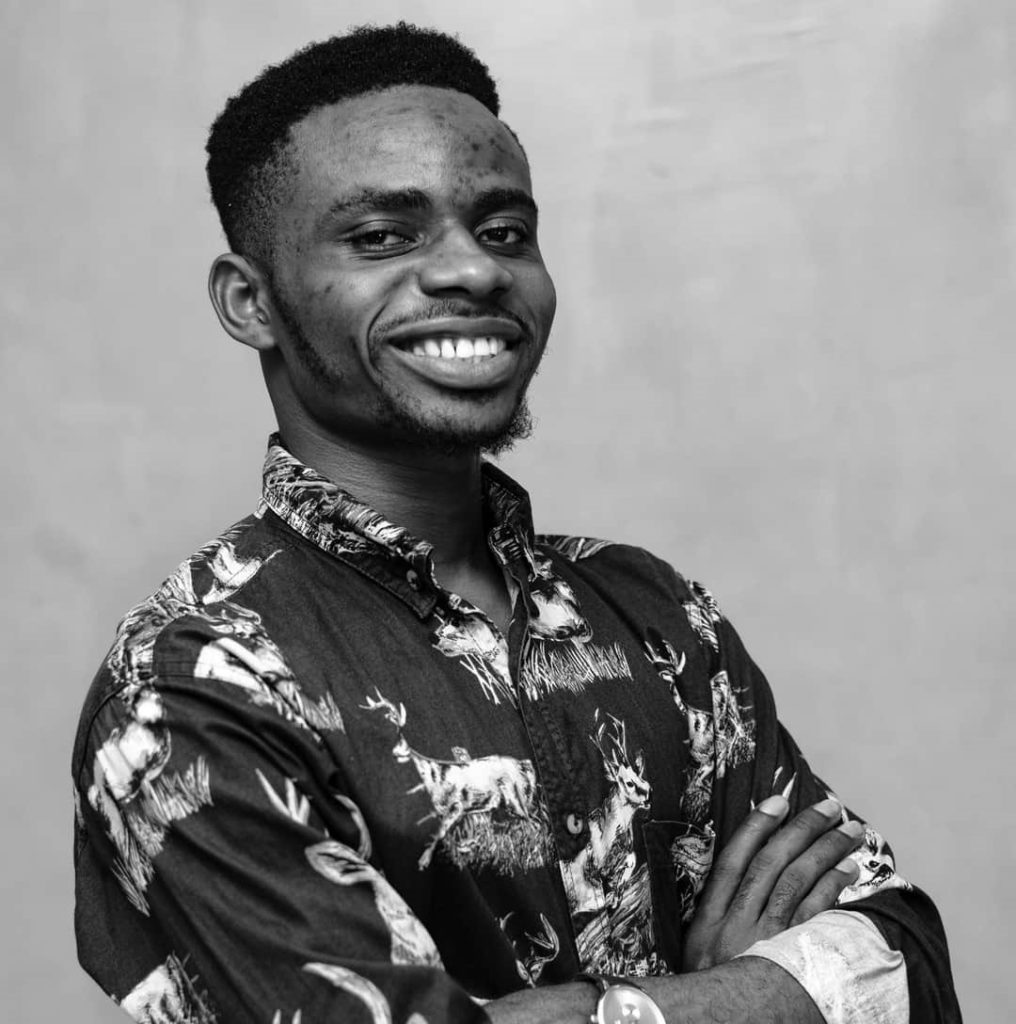 Do you think that Nigerian software developers have come of age?
Yes, a lot of Nigerian developers have come of age, although I believe there are greater heights to be conquered. In the Nigerian tech ecosystem, a handful of indigenous software companies are providing world-class solutions. They include the likes of Precious Chukunda of Chigisoft, Mavin of Cloudnetiq, Evans Akanno of Cregital, Tekena of Ispace, etc. They are all doing great exploits.
Do you have footprints in other parts of Africa?
Currently, we don't have a footprint in any part of Africa but we have worked with a client in Europe. The solution we built for that client was padidoctor – a digital solution created to help fight drug abuse in Africa. If this can be a stride, yes, we have deployed out of Africa and the client has shown satisfaction. Maybe in the future, we can have a physical presence in other parts of African countries, but as it is now, we can be contracted to deliver solutions at any part of the world and we would do just that.
Why Rivers State? A lot of IT firms are based in Lagos, so why dwell in a state known for oil and gas exploration?
Rivers state is currently gaining traction and attention when it comes to tech, hence it's not a bad idea for any tech firm to choose to be here. Also, as a digital agency and a service-based company we don't necessarily need to be in Lagos to do business with anyone around the world. However, we are very happy to collaborate with other developers and tech companies in other parts of Nigeria and the world. We are trying to change the narrative of Rivers State as an oil and gas state; you know that in a few years, oil and gas would be a thing that many nations wouldn't be keen on but capacity building will be the next big thing. So, in this age where nations are gearing up for the 4th Industrial Revolution, the need to position Rivers State and Niger Delta for the future IT revolution becomes very imperative and we are happy to be at the forefront. Maybe, in 10 years, Rivers State would be an IT destination.
"The tech industry is becoming the new oil industry. During the pandemic, it became even more obvious as tech and internet-based businesses kept thriving even as other sectors were declining."
What about skills and capacity? How do you source these?
When hiring we look out for people who are passionate and self-motivated about what they do and also have a growth mindset. We believe possessing a growth mindset is important because we understand that no matter how talented or skillful a person is, there's always, always a need to keep improving, reskilling and upskilling in order to remain globally competitive. Though, this notion is a bit difficult considering our education system where graduates are churned out so that they would look for a job not to grow with the organization. The growth mindset brings the concept of delayed gratification which is a very good concept and builds competency in the chosen field.
What are the challenges that you face doing your business in a place like Port Harcourt?
Poor internet connection, erratic power supply, and insecurity have been issues for us. Trying to navigate these challenges has meant we have to spend more money on running the business. However, we're committed to excellence and as such keep finding innovative ways to surmount these difficulties as the business grows.
Do you think that the Nigerian government is doing enough in the area of diversification?
Yes, I'd say the federal government and the Rivers state governments are making commendable moves in the area of diversification. The recent press release by NITDA that outlines their TIES Scheme aimed at supporting tech entrepreneurs and technology innovation as well as the Rivers state government's active involvement in empowering youths with digital skills and competencies both support my stance.
As a stakeholder, what will you tell the government to deepen software development?
The tech industry is becoming the new oil industry. During the pandemic, it became even more obvious as tech and internet-based businesses kept thriving even as other sectors were declining. With what the government is already doing in the area of diversification I believe that it can be taken to another level as the software industry can massively drive economic growth, now and in the future. The federal government can amplify its efforts by adopting and promoting indigenous software companies and solutions so that indigenous software companies can grow and even become major players within the global software market.
As we are emerging in a post-COVID narrative, what are your plans for the later part of the year?
COVID-19 has caused businesses to see the urgent need to leverage technology in doing business. As a result, we are positioned to help create top-notch custom software solutions for businesses in Africa and other parts of the world to digitize their business processes and taking into consideration the hit on the economy we have decided to give our clients up to 20-50% discount on all our services for August 2020 to skyrocket their business; to take advantage of this visit Rasonad to get a quote and free consultation for your project.