Nigeria is 60 years. Abuja is hosting the 4th annual Nigeria Tech Innovation & Telecom Awards (NTITA) as part of the commemorative events to celebrate Nigeria's Diamond Jubilee. The race is already on to honour Nigeria's iconic ICT figures and models in the tech and innovation terrains.
Top on the list are Nigeria ICT Governor of the Year, Digital Leader of the Year, Public Sector ICT Woman of the Year. Public Sector ICT CEO of the Year, Broadband Oxygenator of the Year, Telecom CEO of the Year, the ICT First Lady for 2020, Emerging ICT CEO for 2020, Most Innovative and ICT Focussed State 2020, Most Innovative Operator 2020, and a host of other awards.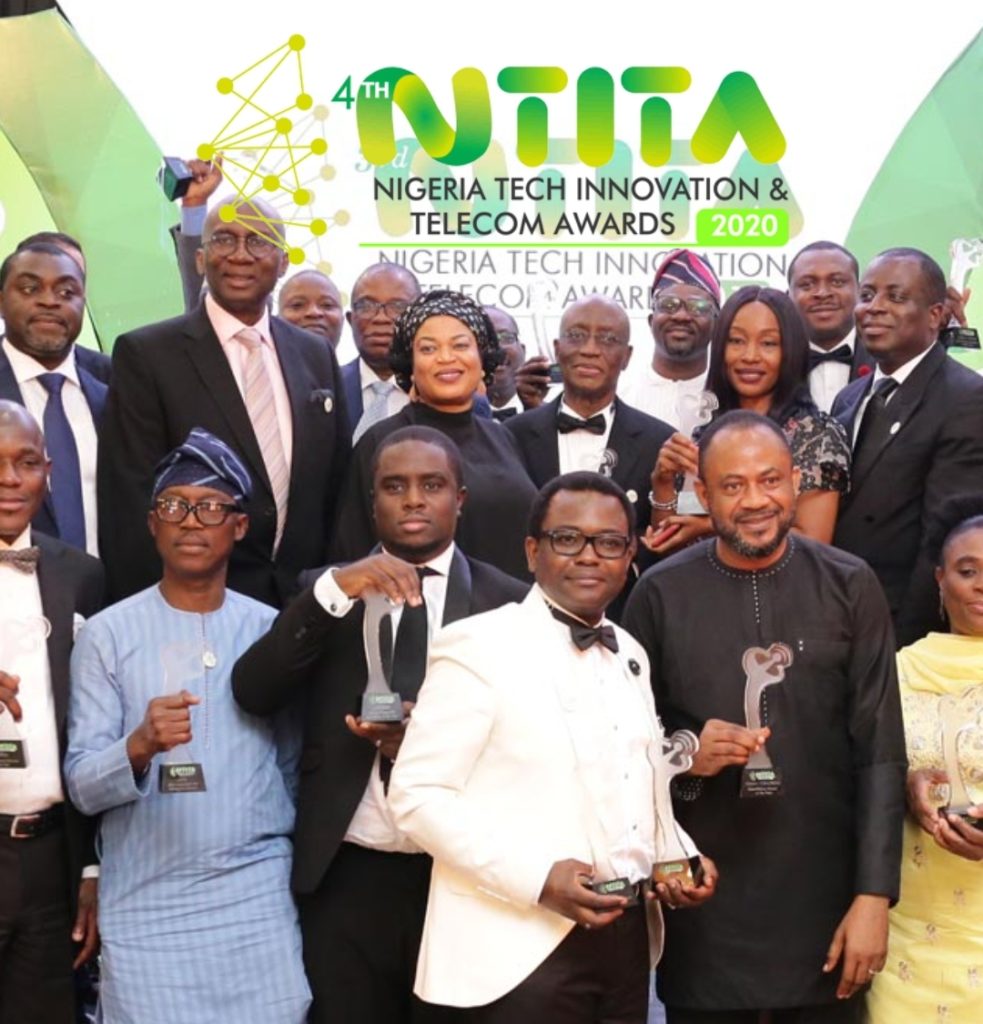 NTITA 2020, Nigeria's most prized IT and Telecom event, is putting the spotlight on the country's technology leadership, most promising innovations, companies and projects; and political leaders pushing the required willpower to foster right environment for ICT to flourish.
The contest is hot as the NTITA Board work to unveil the 2020 winners, said
InstinctWave, Africa's premium B2B event and media specialists, organizers of the event.
NTITA, partnering with the country's leading stakeholders, recognizes and rewards innovations and excellence from individuals and organizations involved in advancing technology and transforming today's ICT industry.
The most celebrated ICT & Telecoms awards, NTITA has grown to be the 'Oscars' of the ICT and Telecom industry attracting the crème de la crème and top decision makers in the sector.
Every year the categories are updated to reflect the latest market trends and to ensure they do justice to our increasingly diverse industry. The new featured award categories allow us to recognize contributions from all parts of ICT sector; from communication service providers, solutions providers, banking, health, insurance, Fintech, cloud, cyber security, digitization and consultancies.
According to InstinctWave Chief Executive Officer, Mr. Akin Naphtal, the awards has grown over the years, in participation and prestige; setting the highest industry standard for honouring organizations and individuals in the Telecom & ICT sector in Nigeria. The platform has also become the benchmark for outstanding performances in the industry and a symbol of excellence that marks leadership, quality and innovation.
Further expressing his excitement, Naphtal said: "We are proud to have been the harbinger and promoters of the giant strides made by the industry, regardless of the very challenging business environment since the last four years when we debuted the awards."
"This year's edition will be especially memorable because Nigeria will be celebrating 60 years of independence from colonial rule. NTITA traditionally takes place in Lagos but in the spirit of the Independence Day celebration of our dear country, we will be moving the event to the country's capital, FCT Abuja. We will also be recognizing the efforts of the different organizations and government institutions in mitigating the challenges posed by the effects of the Covid-19 pandemic in the country". He added.