How to expand cyber security awareness to children in school and at home was the fulcrum of a recent discussion in Jos, Plateau State by stakeholders seeking to deepen knowledge on dangers and benefits of going online.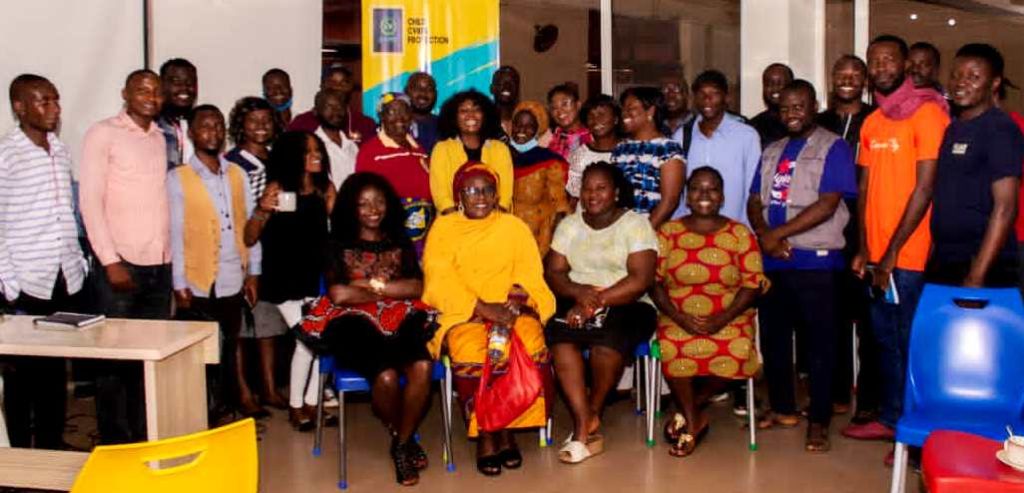 Put together by the Child Cyber Protection (CC-Pro), stakeholders affirmed that productive use of the internet is the responsibility of everyone.
As at 2020, according to Statista, there are over 99.05 million internet users in Nigeria. This figure is projected to grow to 131.7 million internet users in 2023. The internet penetration amounted to 46.6 percent of the population in 2020 and is set to reach 65.2 percent in 2025.
What that means is that more than half Africa's most populated country is connected online. With over 60% of that figure being young people, the stakeholders at the C-C Pro Breakfast Meeting on Cyber Awareness in Jos all agreed that government, parents, educational institutions and other societal agents have greater a responsibility of knowing and monitoring what young people do online.
Government is increasingly becoming aware of its critical role in shaping how people engage online and recognizes that skill provisioning; peace building and mass mobilization among others are now a common feature of 21st century living for which government has a leading role to play, said The Plateau Information and Communication Technology Development Agency (PICTDA), David Daser.
Founder of #IT4NONTECHY, Tosin Toye enumerated on different forms of cyber attack and how to combat them. Google has a number of tools to curb cyber dangers that kids are exposed to, said Toye but stressed that the aduly word still the greater duty of ensuring children leverage internet respurces responsibly
CEO SmartWeb Nig. Ltd, Murtala Abdullahi, in his presentation said children are now born in the tech-age allowing them to have early exposure to technology more than ever before.
For parents and teachers, parenting and teaching models have to change to reflect the dynamics of the age, Abdullahi emphasized.
Parents and teachers ought to stay ahead of digital knowledge to be able to teach their children how to use the internet safely and also guide the children to become responsible digital users, said Abdullahi whose company, SmartWe b, is one of Nigeria's leading providers of digital services.
The 21st century illiterate is the person lacks digital knowledge and fails to respond to the benefits and inherent dangers of the cyber world, said CEO of Knowhow Media and Market Intelligence International Limited (KMI), publishers of IT Edge News. Olusegun Oruame. He chaired event.
Earlier, CEO/Co-Founder of CC-Pro, Delmwa Gogwim, had tasked government and other stakeholders on promoting a culture of healthy and safe use of internet. She particularly told the large audience of teachers that they constitute the front soldiers creating cyber awareness the new generation of highly digitalized students.
Teachers are some of closest professionals to the increasing population of young Nigerians online. They have a special role that requires they have prerequisite knowledge of ICT/ Computer, the online world so as to be able to pass off cyber safety, said Gogwim. She said the teachers need to go beyond the existing curriculum in order to stay current and cyber security knowledge with the students.
The C-C Pro Breakfast Meeting is one of the initiatives of the Jos based organization to create awareness on cyber security focusing on young people, who make up a substantial population of internet users in Nigeria. The event was part of activities to observe International Cyber Security Awareness Month.