The National Information Technology Development Agency (NITDA), under the supervision of Federal Ministry of Communications and Digital Economy, is sponsoring five startups from Nigeria to participate at the ongoing Consumer Electronics Show (CES) 2021 in Las Vegas, Nevada, USA.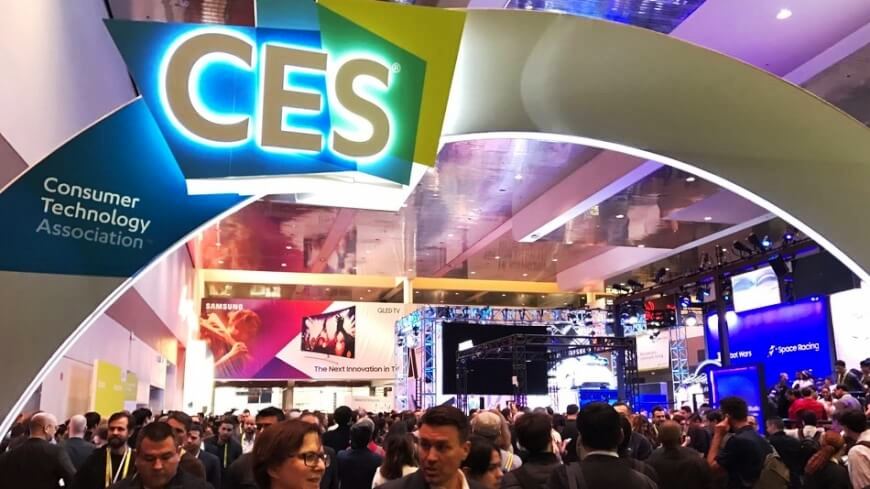 The CES holds every January and is one of the oldest tech and electronic events providing an annual platform for breakthrough technologies and global innovators. The event kicked off this week: Mon, 11 Jan 2021 and ends Thu, 14 Jan 2021.
IT Edge News has consistently reported the CES as a media partner from the African region.
Living up to its name, the 2021 edition is featuring the world biggest technology brands and brightest innovators. However, due to the current COVID19 pandemic, CES 2021 is holding virtually.
In all, there are six startups from Africa featuring at the Las Vegas gathering and five are from Nigeria with one from South Africa. This will be the first time Nigerian startups will be exhibiting at CES and will showcase to the world what Nigeria has achieved in the technology sector and also have the opportunity to woo potential investors and attract Foreign Direct Investments.
While featuring live on Business – a Deutsche Welle's TV programme, the Director General of NITDA, Mallam Kashifu Inuwa Abdullahi, said Nigeria is participating at CES 2021 to showcase some of its innovative startups to the world, though, this is not the first time the country has showcased innovation and groundbreaking initiatives, adding that Nigeria has been sponsoring startups to different fora around the world.
"Everything has a beginning, and this is the first time Nigeria is showcasing its talents at the CES, though it is not the first the country sponsored startups that featured in technology event and displayed their innovations and groundbreaking initiatives".
"We have taken our startups to different fora around the globe, we have taken them to Silicon Valley Roadshow, we have been participating at Gulf Information Technology Exhibition (GITEX) and our startups have been doing fantastically during competition at different IT events," he said. Abdullahi added that with current condition of COVID19 pandemic that is accelerating digitisation, Nigeria sees it as an opportunity to expose its Startups to the world so that they can start thinking global.
Speaking on the CES happening virtual, Abdullahi opined that with the current trends accelerating Fourth Industrial Revolution, having virtual event is not a hindrance, according to him, it is an opportunity to look at what are the silver lines and how people can benefit from it.
"Virtual events have eased so many activities, you can conveniently and easily join a programme wherever you are in the world. It cuts travelling cost and other things," he added.
Abdullahi further stated that Nigeria is looking at one of its flagship programmes to make it a hybrid that will give people who are connecting remotely a chance to have a look-and-field of in-person.
He therefore call for the organisers of CES to expand the programme and give room for more participants from different parts of the world.
The sponsored startups are Vinsighte, VNTS, Traceroot, LexChain, and Powerstove.
What you need to know about the Startups
1. Vinsighte is a digital health startup which makes use of Artificial Intelligence and assistive technology to prevent visual impairment and aid the visually impaired to live more comfortable lives.
2. VNTS has designed a patented all-in-one device for Home/SME LTE Broadband deployment and easy networking. When plugged into wall sockets in a building it delivers superfast 5G/LTE Broadband and using the electrical cabling, distributes data & delivers complete Wi-Fi coverage.
3. Traceroot is a facial Recognition Solution that helps law enforcement accurately Identify criminal suspects. We build Security tools in the absence of good providers partner with the best existing solutions, so you can get to track your suspects in-depth.
4. LexChain – Using Blockchain we provide Government, Businesses and Individuals the ability to verify and securely exchange digital assets. Features include;
• Secure Digital Asset Ownership Verification
• Secure Storage of Confidential Records
• Digital Asset Integrity Verification
• Secure Transfer of Digital Assets
• Well Documented & Easy API
5. Powerstove Energy is one of the fastest growing off-grid clean energy companies in West Africa. Our mission is to replace dirty and expensive lighting and cooking solutions with sustainable energy alternatives for the 150 million people living without electricity in West Africa. The product, OranjBoxx is a versatile 'Plug and Play' Solar Home System that power lights, radios, TVs and charge phones. Each unit is SMART, and connects remotely to our central database to support PAYG, enabling proactive maintenance and remote firmware updates