Nigerian telecommunication companies lost about 3.7m subscribers in April, the latest industry statistics by the Nigerian Communications Commission (NCC) has shown to underscore that the sector is yet to recover from the suspension of sale of subscriber identification module (SIM) cards last December.
Broadband penetration also took a hit shrinking by nearly one per cent.
Subscriber base fell from 192,413,613 in March to 188,705,734 in April as the industry struggles to adjust to government's new rule that mandates operators to ensure all SIMs are linked to individual's National Identification Number (NIN).
Even though the Federal Government lifted its suspension on the sale and activation of new SIM cards in April, market has remained slow as subscribers work through the SIM/NIN registration process.
All telcos are losers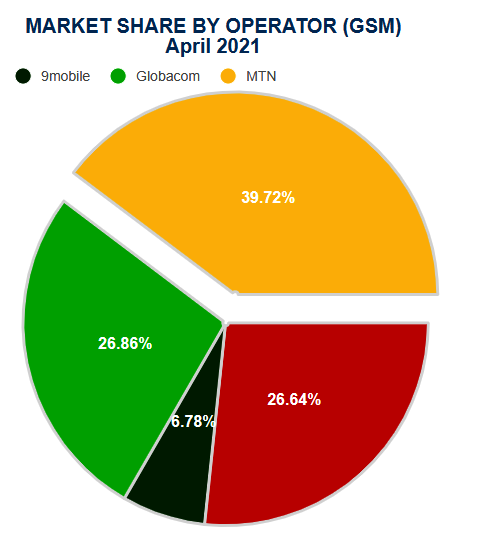 All the mobile network operators are losers in the new industry statistics released by the NCC with Globacom leading the pack with about two million subscribers no longer on its network. MTN, the market leader, followed with about one million subscribers. Airtel and 9mobile recorded losses lower than 500,000.
Here is how the figures play out.
MTN dropped from 75,927, 231 to 74,819,864
Globacom dropped from 52,918,718 to 50,598,855
9mobile dropped from 12,850,383 to 12,779,155
Airtel dropped from 50,384,950 to 50,177,408
Broadband penetration shrinks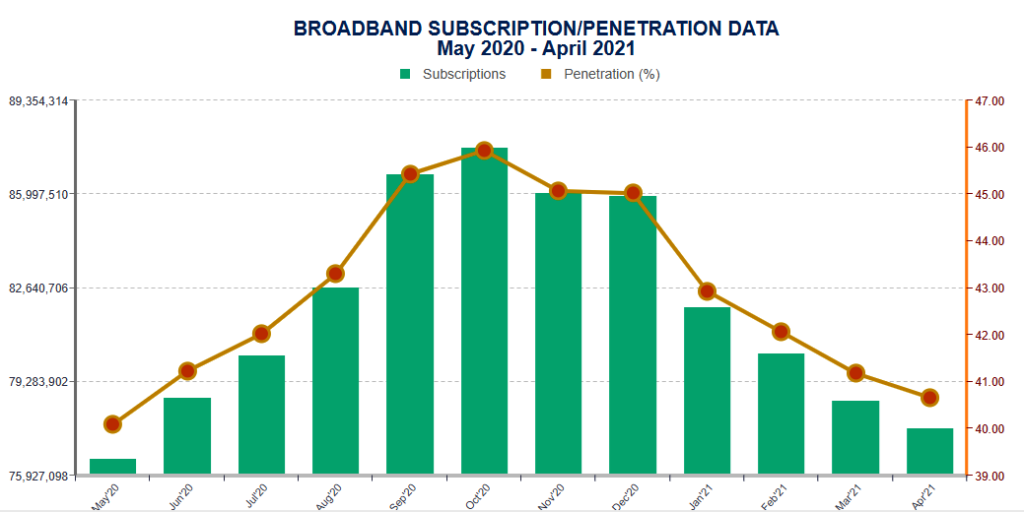 Telcos lost more than one million data subscribers in April accounting for why broadband penetration shrank by nearly one percent from 41.18 per cent in March down to 40.66 per cent in April.
RELATED
Last December, the telecom regulator ordered telcos to suspend the sale and reactivation of new SIM cards to allow for comprehensive implementation of the SIM/NIN initiative.  Since April 19, telcos have resumed sale and activation of SIM cards but subscribers are now required to have their NIN linked to their SIM.