By Marozoka Oruame
President Muhammadu Buhari this Wednesday in Abuja received the ITF Mobile, the first made-in-Nigeria Smartphone and makes his first clicks for a call.
Presented to him by Minister of Industry, Trade and Investment, Otunba Niyi Adebayo, before the weekly Federal Executive Council (FEC) started, the Android phone is produced by the Electrical/Electronics Technology Department of the Industrial Training Fund's (ITF) Model Skills Training Center in Abuja.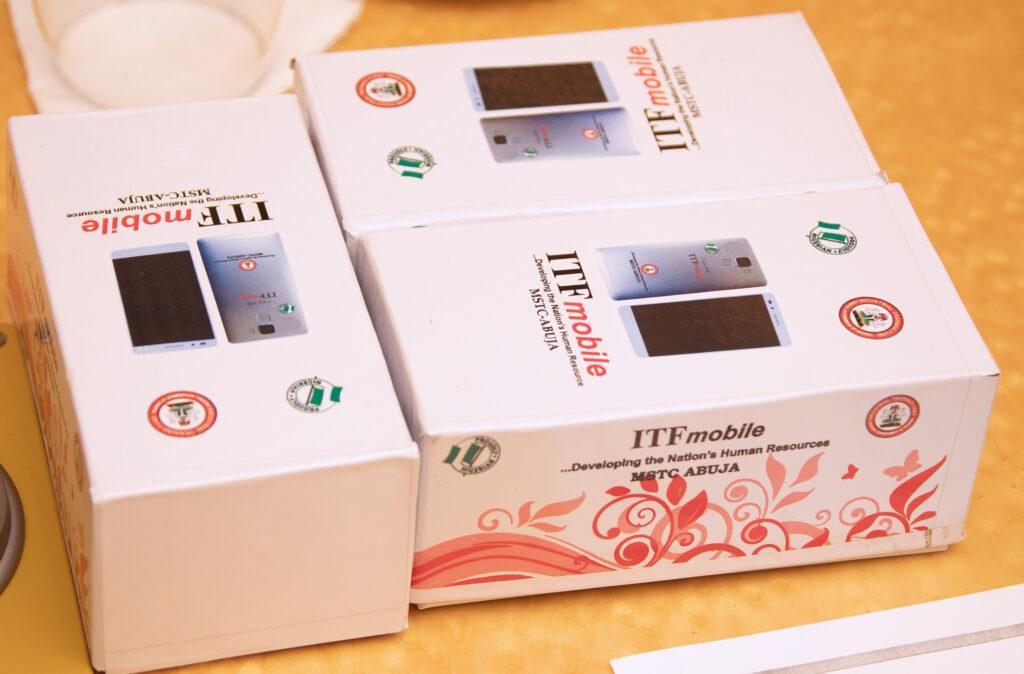 "Twelve indigenous mobile cell phones produced by the Model Skills Training Centre of the Industrial Training Fund; an agency under Ministry of Industry Trade and Investment was launched. It gives me great pleasure Mr. President, to present you with one of the phones," the minister said while presenting the phone to the president.
The ITF was established in 1971 to "raise training consciousness" in the economy and help to generate "a corps of skilled indigenous manpower which has been manning and managing various sectors of the national economy."
RELATED
The ITF  Model Skills Training Center in Abuja collaborated with the Institute of Technical Education and Services, Singapore to produce the phone uniquely from local components.
According to the minister, the ITF Mobile phone is made from components 100% locally sourced from Lagos and Abia states. There are already plans to mass produce the smartphone and leverage Nigeria's wide market.