President Muhammadu Buhari has tasked the MTN Group on improving its quality of service and reducing the price of data across its operations in Nigeria, its largest mobile market.  
The president spoke during the group's courtesy visit to Aso Villa, Abuja days after media reports alleging the operator warned of possible service disruption blaming worsening insecurity.
MTN denied the report, dismissing it as misinformation.
In Abuja, the president warmly received the Minister of Communications and Digital Economy, Dr Isa Ali Ibrahim Pantami, members of the Board of MTN Group, and the Chairman, Governing Board of the Nigerian Communications Commission (NCC) Prof. Adeolu Akande with the Executive Vice Chairman of the NCC, Prof Umar Danbatta in the State House. Also present was the Secretary General of the Federation, Boss Mustapha.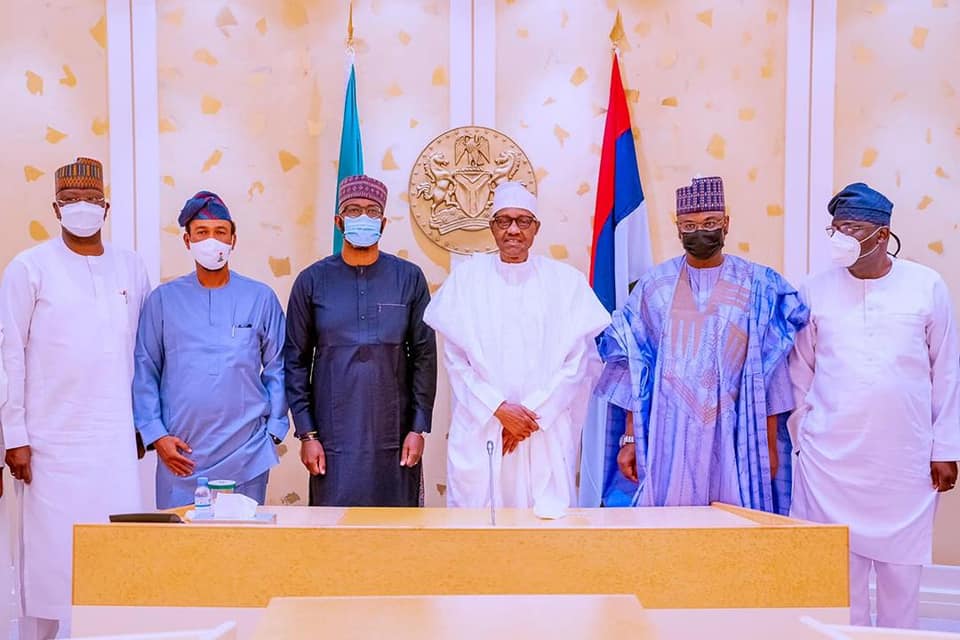 The mobile telco team included the Group CEO Mr .Ralph Mupita, MTN Nigeria Chairman, Dr. Ernest Ndukwe, CEO MTN Nigeria Mr Karl Toriola and the Group CFO Mrs. Tsholo Molefe to underscore the strategic importance of the visit.
RELATED
Its visit to Nigeria's seat of power will be seen by many as attempts to assure the government of its continuous commitment to remain active in Africa's largest economy despite the seeming negative report, first published by the highly regarded Reuters which had unsettled Abuja, said sources conversant with the matter.
Mupita's first official visit to Nigeria since his appointment as the group president and CEO appears to be "well designed at assuaging fray nerves and assuring Abuja of no malice intended," said one source in Abuja.
The government is implementing series of policies geared at promoting investments and sustaining the businesses of investors, the president said.
According to him, "our massive jump in the Global Ease of Doing Business Ranking is proof that our efforts are yielding positive results."
Specifically, in the telecom sector, government is committed to making broadband ubiquitous and more affordable across country, he added.
His words: "Nigeria is the MTN Group's most lucrative market in Africa, Asia and the Middle East, as ​​well as the source of a third of the income of the entire MTN Group. In my meeting today with the members of the Board and Management of the Group, I noted this, and urged them to offer top-of-the-range and affordable service to Nigerians."
For Mupita, Nigeria remains one of its most viable markets. He said: "Nigeria is one of our most important markets. We have a proud history of partnering with Nigeria and Nigerians to drive faster and more inclusive growth through digital transformation, and I look forward to this opportunity for in-person engagements with our key stakeholders to discuss the future and deepen the relationships we have built over time."