BII WORLD IS PLEASED TO EXTEND EXCLUSIVE OFFERS FOR THE UPCOMING HYBRID CONFERENCE
Middle East HealthTech Innovation Summit

2-day HYBRID CONFERENCE – In-Person and Virtual Experience
28th Sep 2021, 09.30 hrs. – 16.30 hrs. GST || 29th Sep 2021, 09.30 hrs. – 13.30 hrs. GST
PRE-EVENT INVESTOR FORUM
27th Sep 2021, 10.30 hrs. – 12.00 hrs. GST

HEALTHTECH INNOVATION AWARDS
29th Sep 2021, 14.40 hrs. GST onwards.
MEDIA PARTNER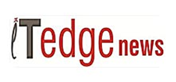 REGISTER NOW FOR LIVE PHYSICAL EVENT or VIRTUAL PARTICIPATION
https://www.biihealthtech.com/register/
USE PROMO CODE HT02ITMP AND CONFIRM YOUR PARTICIPATION.
(This promo code is exclusively for IT Edges's subscribers)

This hybrid event will gather C-Suite healthcare professionals, policymakers, technology experts, and global industry leaders to brainstorm future strategies and opportunities to adopt innovation and the latest technology within the Middle East healthcare sector.
Key Speakers and Panellists for this event include:
Sara Al Dallal, President – Emirates Medical Association 
Prof. Michael Miller, WHO Digital Health Technical Advisory Group (DHTAG) Roster of Experts – World Health Organization
Dr. Dirk Richter, Senior Advisor, Healthcare Quality – Department of Health
Dr. Noura Khamis Saeed Alghaithi, Chief Operating Officer- Ambulatory Healthcare Services, SEHA
Dr. Shafi Ahmed, Consultant Surgeon – The Royal London Hospital
Dipak Kalra, President – The European Institute for Innovation through Health Data
Dr. Alisdair Smithies, Director of Operations (Education) – Institute of Global Health Innovation – Imperial College, London
Osama El-Hassan, Ph.D., Health Informatics Specialist, Health Informatics & Smart Health Dept- Dubai Health Authority Vice President – UAE Health Informatics Society
Abdulmajeed M Alshowair, Vice President Community Health Excellence – Riyadh First Health Cluster
Monalisa Watfa, Group Chief Experience Officer – Saudi German Hospitals
Dr. Khalid Alyafei, Division Chief Medical Informatics Officer (CMIO) – Sidra Medicine
Dr. Srivatsan Sridhar, COO/Head of Transformation & Strategy – Aster DM Healthcare, GCC AMONG MANY OTHERS.
For more event information kindly contact us.
Thanks and Regards,
Mohor Mukherjee